BRILLIANT CONNECTIONS
NEW Online Store for SkinMedica® Products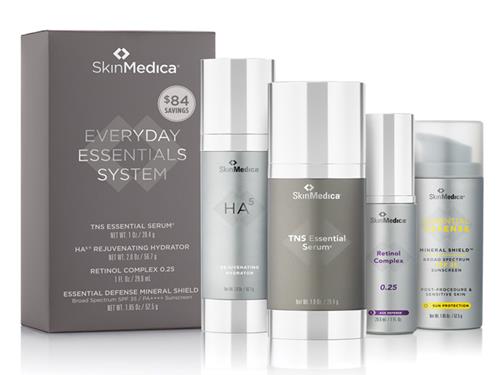 Welcome to our NEW online store for SkinMedica® products. With Brilliant Connections®, you can access the products you need when you need them, plus some fantastic perks:
Get products fast: Your products will be delivered right to your door without any added expense.
Always-available products: Products never go out of stock. Subscribe for auto-shipping so you never run out of the products you count on.
Exclusive value: Subscribing for auto-shipping also saves you 20% on future orders and earns you points toward free SkinMedica® products! Brilliant Distinctions® members earn 100 points per $150 spent.
Enjoy these Incredible Featured Products & More
Never explored the world of SkinMedica® before? Rooted in science, these age-defying products are famous for leveraging your skin's natural healing properties to transform from the inside out. What does your skin need?
All-Over Skin Care: If you're searching for one product to create a luminous look, here it is. TNS Essential Serum® improves your skin tone and texture while reducing the appearance of fine lines and wrinkles. Plus, this treatment works for all skin types.
Bright Eyes: Make those gorgeous eyes POP. TNS Eye Repair® brightens eyes by reducing fine lines, wrinkles and dark circles. It works well for normal to dry skin types.
Revitalizing Moisturizer: Moisturizing is important all year long, but especially during those dry winter months. For smooth skin, try our HA⁵ Rejuvenating Hydrator. Not only will you notice an immediate improvement, but over time this product enhances your skin's innate ability to replenish its own hyaluronic acid for overall skin health and youthfulness.
Make 2019 Beautifully Brilliant!
For proven skin care treatments that diminish the signs of aging, our aestheticians recommend SkinMedica® products! Not sure which you should order? Schedule an appointment with our office for a complimentary skin analysis to determine a completely customized approach to your skin care.